Ever since forever, women have been challenging the status quo, changing the way we think about what's possible and driving the innovation that makes the world happier, cleaner and safer.
We don't have time to acknowledge every American female innovator today, but we do want to highlight a few noteworthy trailblazers — many of whose inventions involve the petrochemicals and fuels that our industries provide!
Mary Anderson — inventor of the wiper blade
Image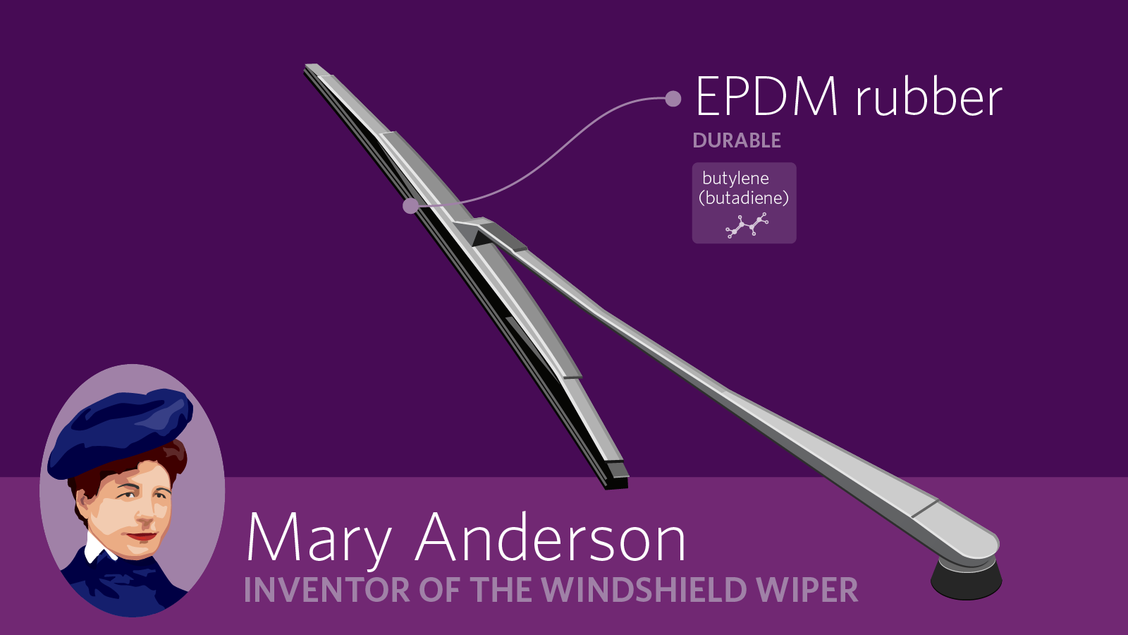 On rainy days, you can thank Mary Anderson for making your commute to work, school or wherever you go a little easier. Anderson's original design for the wiper blade featured wood and rubber attached to a string that the driver could pull to clear off their windshield. Today's wiper blades use butadiene in the EPDM rubber for extra durability and performance.
Madam C.J. Walker — the first self-made female millionaire
Image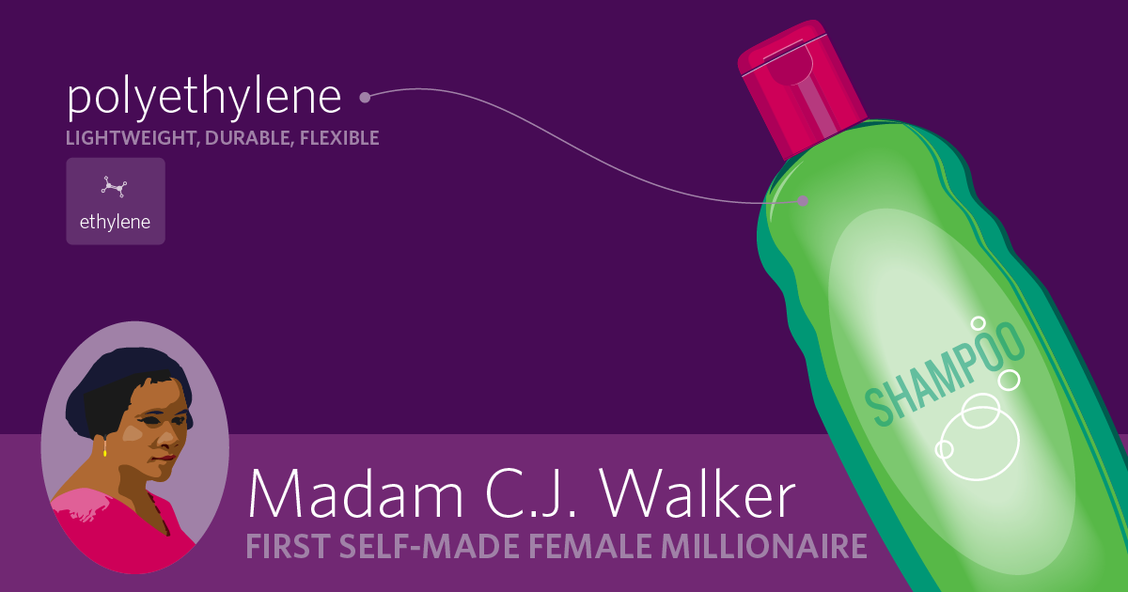 Madam C.J. Walker was an entrepreneur and philanthropist that turned her scalp ailment into an opportunity to produce one of the first haircare lines that was specifically designed for black women's hair. The Madam C.J. Walker Manufacturing Company was wildly successful — earning the modern-day equivalent of several million dollars. Today's haircare manufacturers use ethylene in their packaging to ensure shampoo bottles are light, durable and flexible.
Mary Sherman Morgan — fueled the first American satellite into space
Image
American space exploration owes its early success to Mary Sherman Morgan. Morgan's background as a chemist during World War II and her thorough understanding of thermodynamics led her to develop hydyne, the blend of fuel and oxidizer that powered the Jupiter-C rocket that put Explorer 1 into orbit. Today's rockets use a petroleum-derived fuel blend called RP-1, which allows for a longer, more controlled burn.
For centuries, women have been making the future possible and will continue to do so for centuries more.
Happy International Women's Day!
Allison + the AFPM EMPOWER team
Stand With Us
Join our community of employee advocates. Sign up for new content delivered straight to your inbox.