My family gifted me the flu for Christmas.
So instead of ringing in the new year with a bottle of bubbly this weekend, I'll be at home, quietly appreciating the diesel fuel that helped ship my jar of Tylenol, the ethylene in my polyester hoodie, and the gasoline that will get a hot bowl of pho delivered to my home — repeatedly.
Image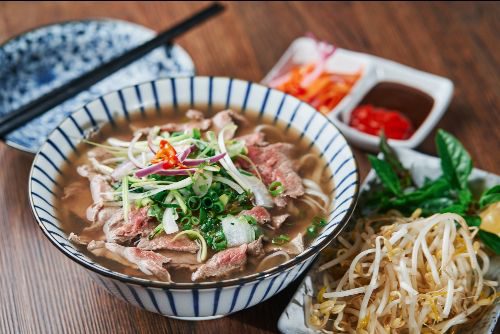 Life-giving veggies, meat, broth and noodles: Available year-round and delivered to my door courtesy of the fuel and petrochemical industries.
You may be wondering what I'll do with all this downtime. Nicolas Cage movie marathon? Binge-listen Hydrocarbon Processing's The Main Column podcast?
Yes. Certainly both of those. But I'll also be re-reading and re-watching the best things we shared this year. Check out some of my favorites below:
Video: Why is advanced recycling so important?
2022 was a big year for the circular economy. But too many people still have no idea what advanced recycling is. So we made this explainer video to talk about why it's so important.
From the administration to armchair experts on Twitter, accusations of price gouging were way too common this year. In this, we explain how refineries set prices and why those accusations are totally without merit.
Plastics reduce emissions — here's how
Across the board, plastics have lower lifecycle greenhouse gas emissions than products like paper, metal, or glass. Plastics and the petrochemicals they're made from are an essential component of a sustainable future. We break out the details.
Video: Advancing process safety
In our industries, safety is part of our culture. You know this better than anyone. This video highlights some of our favorite operators and engineers on process and occupational safety.
Happy New Year!
-Charlie and the AFPM EMPOWER team
Stand With Us
Join our community of employee advocates. Sign up for new content delivered straight to your inbox.